Working from Home is not an Impossible Mission, but It Is a Lot of Work
BLOG
23 Marzo, 2020
Four years ago, ALTO decided to make a significant change to its business plan, by undertaking the huge challenge of becoming a technology company. We then decided to have a technology supported offer. This seemed like a good idea, but could indeed be quite inconsistent with the internal reality of the company at the time, […]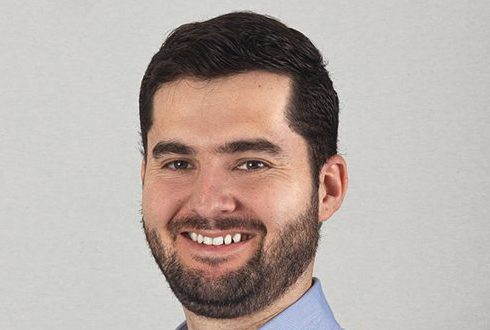 Four years ago, ALTO decided to make a significant change to its business plan, by undertaking the huge challenge of becoming a technology company. We then decided to have a technology supported offer. This seemed like a good idea, but could indeed be quite inconsistent with the internal reality of the company at the time, since we did not have a technology oriented culture. Consequently, we broadened our objective, and decided that we would also be innovative inwards and begin by implementing a home‑office model for our Software Development and Data Science team.
At the beginning, all appeared to be easy: We would ask people not to go back to the office and start working from home instead. How hard could it be? It was indeed very difficult. We found out that some people only respond to direct personal exchanges, some others think that they are on paid vacations, and some leaders still believe that seeing people is a synonym of efficiency. It was a complete chaos. Likely, it was at that point that we realized that we had to address a problem: Working from home involves much work.
For a home office arrangement, you firstly need a work model, not just to say that you have it, but to implement it. Secondly, you must have a team that is passionate for what they do. I know that this does not sound difficult, but rather romantic. On the contrary, those who have tried it will understand that what I am saying is just that working from home is a lot of work.
As months went by, we improved our ability to select people, as well as to plan work weeks and follow up on such work. However, new problems emerged, including internal and external communication difficulties, unhappy people, some working 18 hours a day, and situations with the common denominator of people becoming less creative and less transparent with the organization. Although this last aspect is probably something that happens in several organizations, the home office arrangement is an ideal environment to observe it. Working from home involves lots and lots of work.
Now, we communicate better, and set up routines, as well as internal and external reports to measure our work. We also began to make room for creativity and can be more productive. Working from home involves a huge volume of work.
Today, the ALTO team is comprised of committed people, who know their respective objectives and push themselves to attain them, efficiently setting and achieving goals and challenges. On the other hand, they understand that they can not only improve their work performance, but also gain stability if they can manage to balance their lives as well. We were able to show great results of working from home, for both our company and our team.
Honestly, we still have a lot to do, but that is alright. From this experience, we have learned that we can improve every day and that acknowledging our mistakes (indeed mistakes is what I said and not opportunities for improvement) enables us to better face daily challenges. This is why I can tell all those who do not now have any choice other than working remotely that it is indeed possible to set up a home office arrangement and achieve positive results, and in so doing, also improve their performance and even their work environments.
In synthesis, to work from home, you must prepare and work hard. The following few ideas are my advice to help remote work:
Value results over effort, and to all leaders, promote mutual trust;
The work place and working hours can be flexible;
Replies need to be formal and written, not oral;
Seek for formal communication spaces, and much as possible, regular and with a defined frequency, while promoting creativity, communication and the understanding of objectives, and to all leaders, not only your door must be open, but you also need to keep your schedules open to the team;
Document all processes and lessons learned, making them available to everyone in the organization, and
Seek for real‑time information management systems, because the information needs to be available to everyone at all times.